The festive season brings with it offers and discounts, elevating the associated joyousness. However, your finances may not always align with this time of the year. In such situations, a credit card can come to your rescue and help you capitalise on those irresistible deals, and get you in the festive spirit. Additionally, you stand to get special deals and cashback offers when you use your credit card to shop during the Diwali season.
A credit card is one of the most convenient forms of making payments when it comes to shopping. Besides using cash or debit cards, you can use credit cards for almost all transactions and get rewards against them. These rewards come in the form of redeemable points for coupons, vouchers, and cashbacks.
Furthermore, credit cards provide additional features like complimentary airport lounge access, fuel surcharge waiver, offers on dining, free movie tickets, etc. making them even more lucrative. Cardholders also get an advantage of a repayment cycle of up to 45 days. They can pay the outstanding bill within this time without any interest.
So, you are all set to apply for a credit card. A source of instant funds, credit cards are prudent financial instruments to satiate planned and unplanned needs. However, there are certain things you need to need to know before applying for a credit card.
Your Credit Score Plays an Essential Role in Card Approval
Note that a credit card is a form of loan extended by financial institutions. Your card has a limit from which can borrow as and when required. Before approving your card, the institution would closely look at your credit score to gauge your creditworthiness.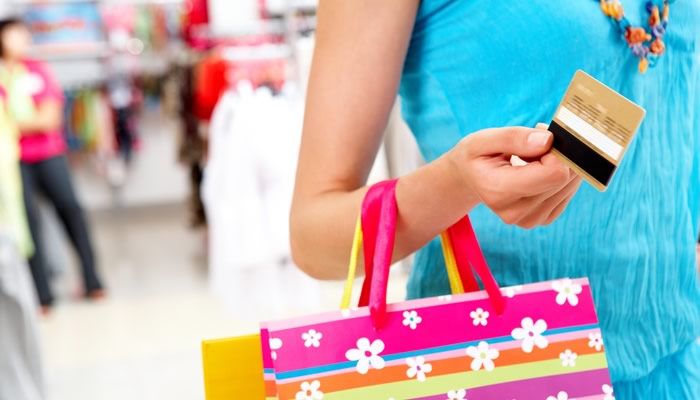 While credit score is not the sole factor, it's one of the vital factors affecting online credit card approval. The credit score is a three-digit score ranging from 300-900 and the higher the score, the greater are the chances of approval.
Some of the benefits that you can avail of, when you shop using your credit card are as follows:
Exclusive Discounts
During the festive season, many companies tie up with stores and retail outlets for credit card offers & special discounts to customers. As a credit card holder, you are privy to exclusive offers that can help save you a lot of money during the Diwali season. Moreover, it's easier than ever to use your credit card with easy access to thousands of products on popular e-commerce sites. Most of these e-commerce portals have tie-ups with specific card providers that you can take advantage of. So kep an eye out for such offers and make use of them when needed.
EMI Purchase Options
One of the major benefits of owning a credit card is that it gives you the option of converting your larger purchases into convenient EMIs ranging from 3 to 12 months. All you need to pay is a nominal amount as processing fee. The processing fee may even be waived off during the festive season.
Rewards and Cashbacks
Most credit cards provide cashback offers during the Diwali season, to help you buy more, for less.  A certain percentage of the amount spent is added back to your credit card account. Many credit cards offer attractive reward schemes that help you accumulate reward points as you shop. These reward points can later be redeemed for gift coupons or discount offers at a later stage.
Minimal Documentation
Credit card EMI scheme is a very convenient method to pay for your high value purchases. The documentation requirements are minimal and the credit card loan approval process is simple and hassle-free.
The benefits and conveniences offered by a credit card make it one of the most preferred instruments for making purchases during the festive season. For example, the Bajaj Finserv RBL Bank SuperCard comes with a host of benefits such as interest-free cash withdrawal, personal loan facility and EMI facility for purchases above Rs.3,000. It has the benefits of 4 cards in 1- which means that this SuperCard acts as a credit card, a cash card, a loan card and an EMI Network Card all rolled into one.